EXCLUSIVE GIFT FOR AMAZON CUSTOMERS
Claim Your Amazon Exclusive Gift!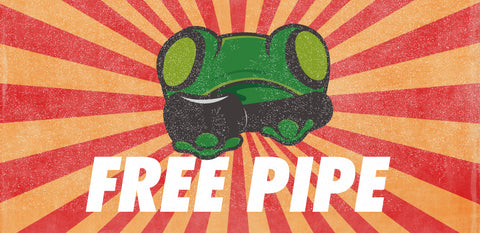 Sign up and get FREE PIPE with FREE SHIPPING!
To claim your FREE PIPE, please follow below instruction.
Frequency Ask Questions:
Q: What pipe am I going to receive?
A: It will be a surprise! We will send you the hand pipe which RANDOMLY selected from our store.
Q: Why do I need to input the Amazon Order No.? Can I get the pipe without having this?
A: No, you must input the order number. Since this is the exclusive gift for Amazon customers, we need the order number for vertification.
Q: Can I claim the pipe multiple times if I purchase on Amazon again?
A: No, each customer can only claim this gift one time even if you order again on Amazon.
Q: Do I need to pay for the shipping cost?
A: No, you don't need to pay anything. We provide FREE SHIPPING for the giveaway.
Q: I live in Europe. Can you ship the gift to me?
A: No, we now ONLY send gifts to U.S or Canada address.
Q: I click send but nothing happaned, what next?
A: You will receive the confirmation email for claiming the gift. Get ready to receive it!
If you need any help, please contact us BY Email: cs@foggingfun.com. We will get back to you as soon as possible.